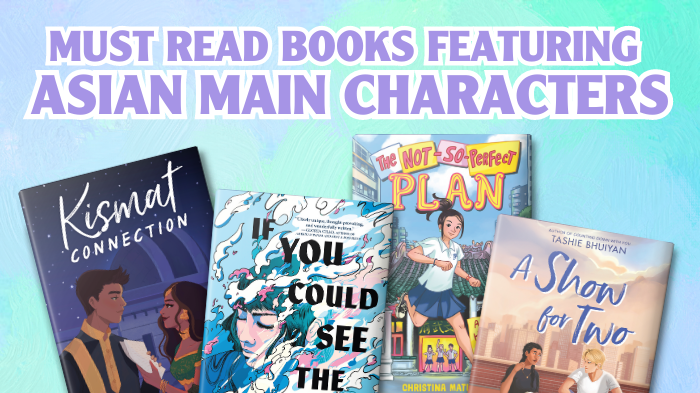 May is Asian American, Native Hawaiian, and Pacific Islander Heritage Month!
To celebrate, below is a list of must-read YA and middle grade titles featuring Asian main characters written by Asian authors. From romantic tales inspired by certain Marvel superheroes, to astrological love, to invisibility powers, these books will keep you hooked from beginning to end.
So, let's make some noise for Asian voices and dive into these amazing books this May and all year long.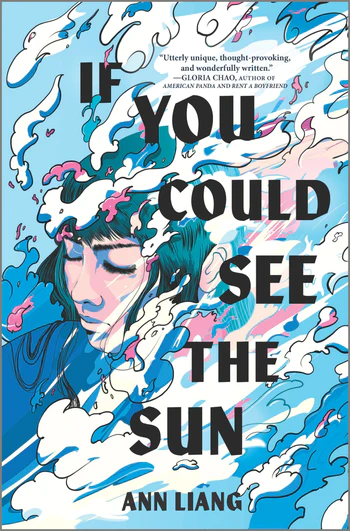 If You Could See the Sun by Ann Liang
In this genre-bending , speculative YA debut, a Chinese American girl monetizes her strange new invisibility powers by discovering and selling her wealthy classmates' most scandalous secrets.

Alice Sun has always felt invisible at her elite Beijing international boarding school, where she's the only scholarship student among China's most rich and influential teens. But then she starts uncontrollably turning invisible—actually invisible.

When her parents drop the news that they can no longer afford her tuition, even with the scholarship, Alice hatches a plan to monetize her strange new power—she'll discover the scandalous secrets her classmates want to know, for a price.

But as the tasks escalate from petty scandals to actual crimes, Alice must decide if it's worth losing her conscience—or even her life.
Shop: Amazon | B&N | Bookshop.org | HarperCollins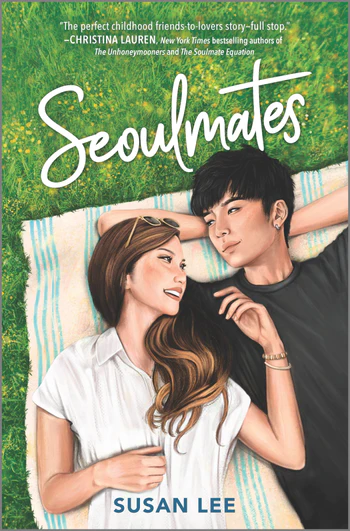 Seoulmates by Susan Lee
"Th perfect childhood friends-to-lovers story—full stop." —Christina Lauren, New York Times bestselling authors of The Unhoneymooners and The Soulmate Equation
Her ex-boyfriend wants her back. Her former best friend is in town. When did Hannah's life become a K-drama?
Hannah Cho had the next year all planned out—the perfect summer with her boyfriend, Nate, and then a fun senior year with their friends.
But then Nate does what everyone else in Hannah's life seems to do—he leaves her, claiming they have nothing in common. He and all her friends are newly obsessed with K-pop and K-dramas, and Hannah is not. After years of trying to embrace the American part and shunning the Korean side of her Korean American identity to fit in, Hannah finds that's exactly what now has her on the outs.
But someone who does know K-dramas—so well that he's actually starring in one—is Jacob Kim, Hannah's former best friend, whom she hasn't seen in years. He's desperate for a break from the fame, so a family trip back to San Diego might be just what he needs…that is, if he and Hannah can figure out what went wrong when they last parted and navigate the new feelings developing between them.
Shop: Amazon | B&N | Bookshop.org | HarperCollins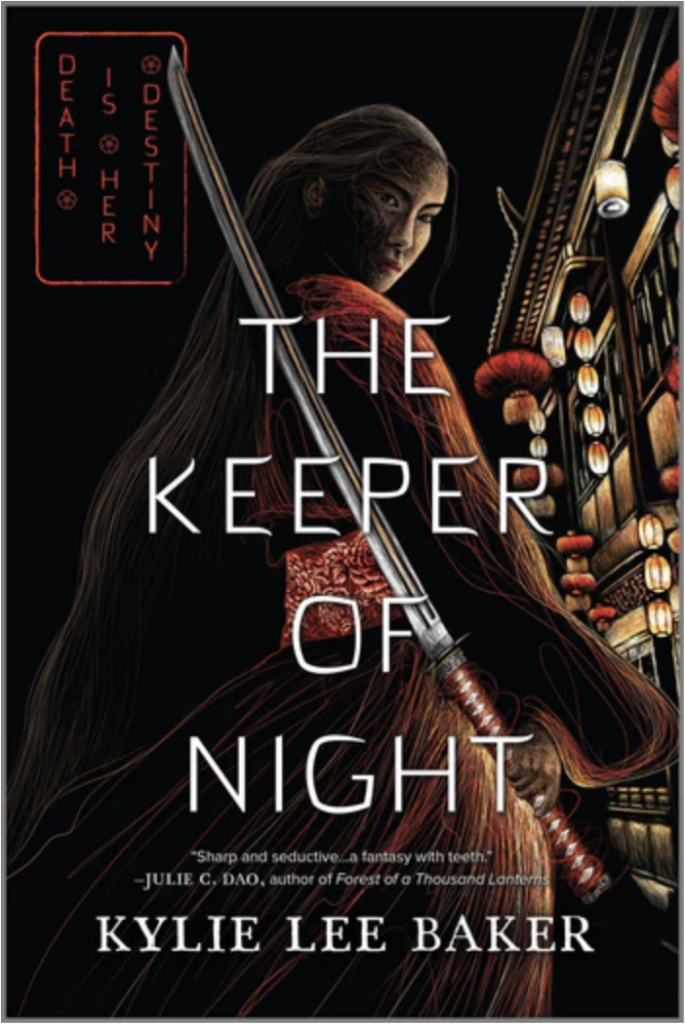 The Keeper of Night by Kylie Lee Baker
"Sharp and seductive…a fantasy with teeth." —Julie C. Dao, author of Forest of a Thousand Lanterns
A girl of two worlds, accepted by none… A half Reaper, half Shinigami soul collector seeks her destiny in this haunting and compulsively readable dark fantasy duology set in 1890s Japan.
Death is her destiny.
Half British Reaper, half Japanese Shinigami, Ren Scarborough has been collecting souls in the London streets for centuries. Expected to obey the harsh hierarchy of the Reapers who despise her, Ren conceals her emotions and avoids her tormentors as best she can.
When her failure to control her Shinigami abilities drives Ren out of London, she flees to Japan to seek the acceptance she's never gotten from her fellow Reapers. Accompanied by her younger brother, the only being on earth to care for her, Ren enters the Japanese underworld to serve the Goddess of Death…only to learn that here, too, she must prove herself worthy. Determined to earn respect, Ren accepts an impossible task—find and eliminate three dangerous Yokai demons—and learns how far she'll go to claim her place at Death's side.
Shop: Amazon | B&N | Bookshop.org | HarperCollins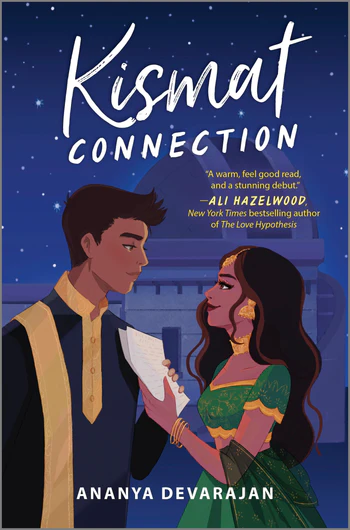 Kismat Connection by Ananya Devarajan
On Sale: June 13, 2023
"A warm, feel good read." —Ali Hazelwood, New York Times bestselling author of The Love Hypothesis
"A gorgeous debut." —Christina Lauren, New York Times bestselling authors of The Unhoneymooners
In this charming YA debut, a girl who's determined to prove her star chart wrong ropes her longtime best friend into an experimental relationship—not knowing that he has been in love with her for years.

Is it possible to change your fate?

Madhuri Iyer is doomed. Doomed for her upcoming senior year to be a total failure, according to her astrology-obsessed mother, and doomed to a happily ever after with her first boyfriend, according to her family curse.

Determined to prove the existence of her free will, Madhuri devises an experimental relationship with the one boy she knows she'll never fall for: her childhood best friend, Arjun Mehta. But Arjun's feelings for her are a variable she didn't account for.

As Madhuri starts to fall for her experimental boyfriend, she'll have to decide if charting her own destiny is worth breaking Arjun's heart—and her own.
PREORDER: Amazon | B&N | Bookshop.org | HarperCollins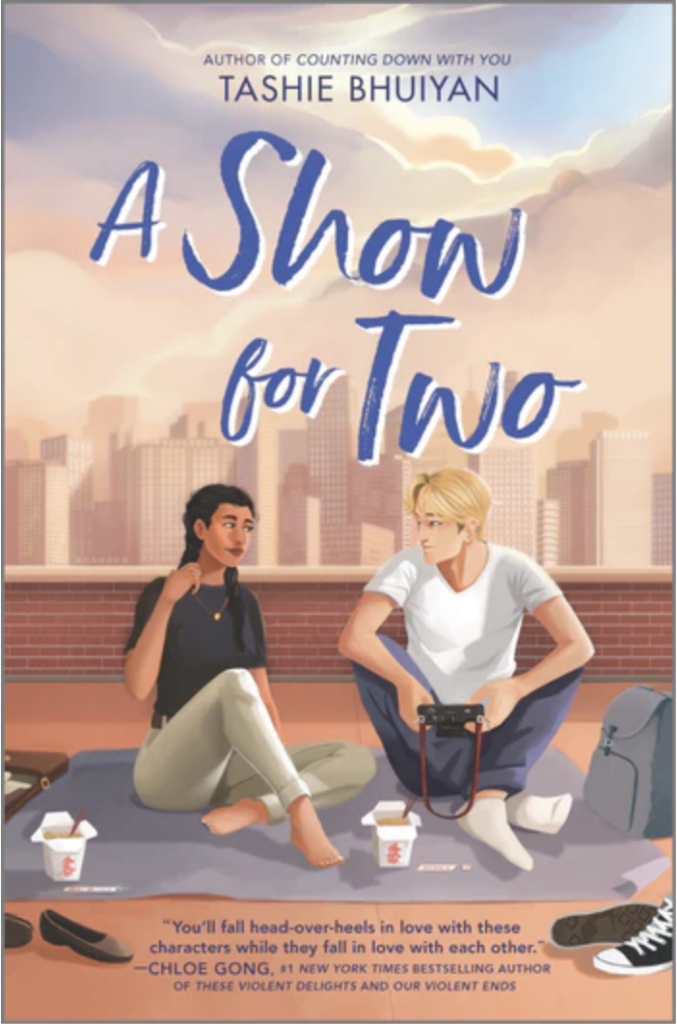 A Show for Two by Tashie Bhuiyan
"Wholly heartwarming and enchanting." —Chloe Gong, #1 New York Times bestselling author of These Violent Delights and Our Violent Ends

New from the author of Counting Down with You comes a sparkling YA romance about an aspiring screenwriter who falls for the indie film star who goes undercover at her school.

All Mina Rahman wants is to finally win the Golden Ivy student film competition, get into her dream school, and leave New York City behind for good. When indie film star Emmitt Ramos enrolls in her high school under a secret identity to research his next role, he agrees to star in her short film for the competition…if she acts as his NYC tour guide.

As Mina ventures across the five boroughs with Emmitt, the city she grew up in starts to look more like home than it ever has before. Suddenly, Mina's dreams—which once seemed impenetrable—begin to crumble, and she's forced to ask herself: Is winning worth losing everything?
Shop: Amazon | B&N | Bookshop.org | HarperCollins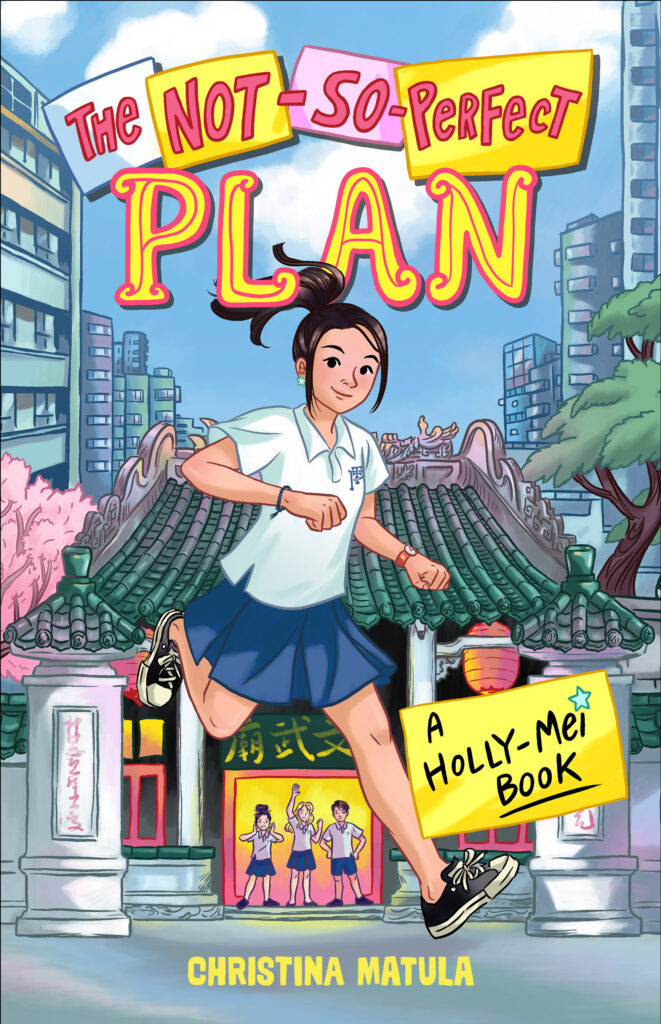 The Not-So-Perfect Plan by Christina Matula
"I can't wait for readers to explore Hong Kong with Holly-Mei. I have no doubt they will love both as much as I did." —Erin Entrada Kelly, 2018 Newbery Medalist and 2021 Newbery Honoree on The Not-So-Uniform Life of Holly-Mei
 
Return to Hong Kong in the second book of this charming middle grade series starring Holly-Mei, a girl navigating her new city, new school, and new friendships.
 
It's the start of a new year, and Holly-Mei Jones is determined to make the most of it. She has amazing friends, a great field hockey team, and Hong Kong at her doorstep. This semester is going to be perfect . . . right?
 
Maybe not. Despite their closeness last year, Holly-Mei's friend group seems to be splintering. Desperate to bring everyone together, she ropes her friends into competing as a team in an inter-school tournament across the city.
 
But as Holly-Mei becomes obsessed with winning, her friends seem less interested in the tournament—and in her new attitude. Will she be able to pull off her perfect plan?
Shop: Amazon | B&N | Bookshop.org | HarperCollins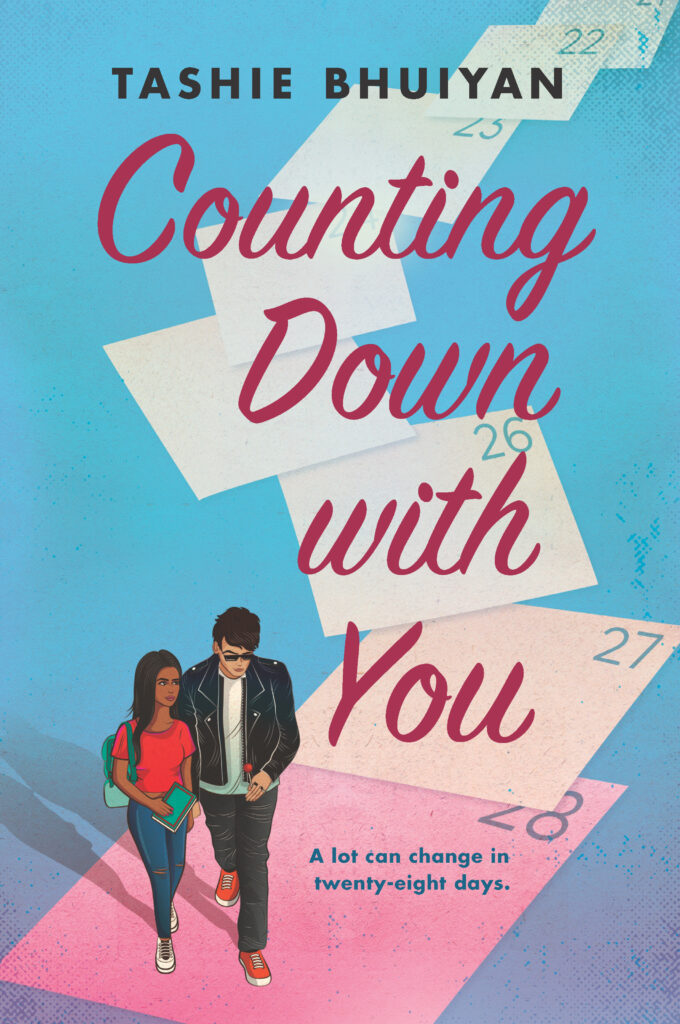 Counting Down with You by Tashie Bhuiyan
"A witty, romantic, deeply insightful debut." —Emma Lord, author of Tweet Cute

In this sparkling and romantic YA debut, a reserved Bangladeshi-American teenager has twenty-eight days to make the biggest decision of her life after agreeing to fake date her school's resident bad boy.

How do you make one month last a lifetime?
Karina Ahmed has a plan. Keep her head down, get through high school without a fuss, and follow her parents' rules—even if it means sacrificing her dreams. When her parents go abroad to Bangladesh for four weeks, Karina expects some peace and quiet. Instead, one simple lie unravels everything.
Karina is my girlfriend.
Tutoring the school's resident bad boy was already crossing a line. Pretending to date him? Out of the question. But Ace Clyde does everything right—he brings her coffee in the mornings, impresses her friends without trying, and even promises to buy her a dozen books (a week) if she goes along with his fake-dating facade. Though Karina agrees, she can't help but start counting down the days until her parents come back.
T-minus twenty-eight days until everything returns to normal—but what if Karina no longer wants it to?
Shop: Amazon | B&N | Bookshop.org | HarperCollins


The Name Drop by Susan Lee
On Sale September 12, 2023
New from the author of Seoulmates comes a story of mistaken identities, the summer of a lifetime, and a love to risk everything for.
When Elijah Ri arrives in New York City for an internship at his father's massive tech company, Haneul Corporation, he expects the royal treatment that comes with being the future CEO—even if that's the last thing he wants. But instead, he finds himself shuffled into a group of overworked, unpaid interns, all sharing a shoebox apartment for the summer.
When Jessica Lee arrives in New York City, she's eager to make the most of her internship at Haneul Corporation, even if she's at the bottom of the corporate ladder. But she's shocked to be introduced as the new executive-in-training intern with a gorgeous brownstone all to herself.
It doesn't take long for Elijah and Jessica to discover the source of the mistake: they share the same Korean name. But they decide to stay switched—so Elijah can have a relaxing summer away from his controlling dad while Jessica can make the connections she desperately needs for college recommendations.
As Elijah and Jessica work together to keep up the charade, a spark develops between them. Can they avoid discovery—and total disaster—with their feelings and futures on the line?
PREORDER: Amazon | B&N | Bookshop.org | HarperCollins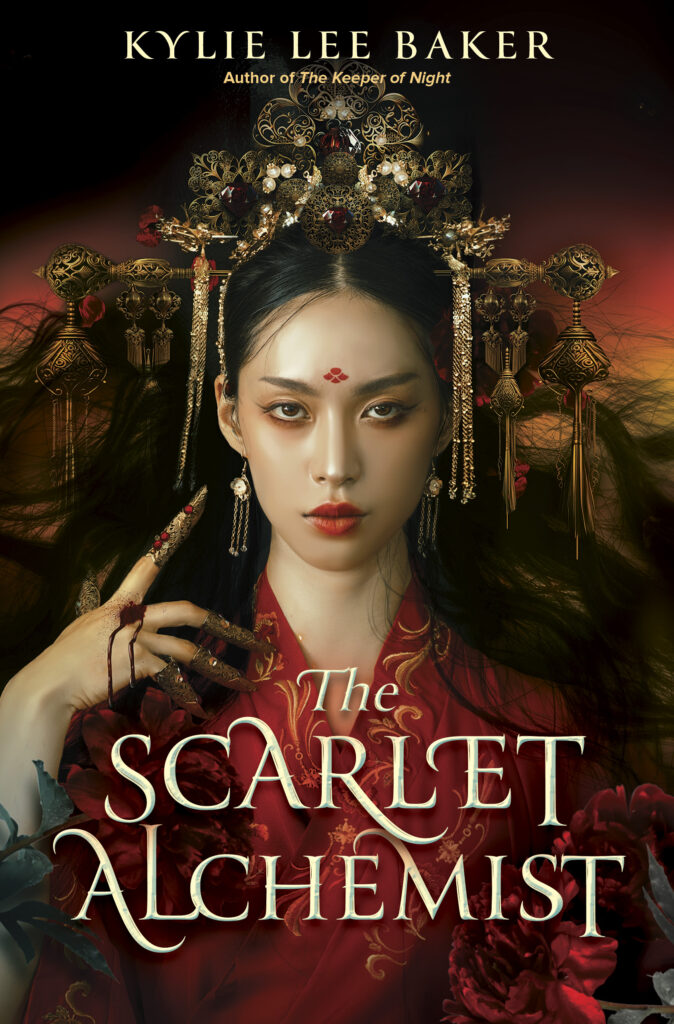 The Scarlet Alchemist by Kylie Lee Baker
On Sale October 3, 2023
New from the author of The Keeper of Night comes a YA fantasy duology set in an alternate Tang Dynasty China, where a poor biracial girl with the ability to raise the dead gets caught up in the dangerous political games of the royal family.
Zilan dreams of becoming a royal alchemist, of providing for her family by making alchemical gold and gems for the wealthy to eat in order to stay young forever. But for now, she's trapped in her impoverished village in southern China, practicing an illegal form of alchemy to keep food on the table—resurrecting the dead, for a price.
When Zilan finally has the chance to complete her imperial exams, she ventures to the capital to compete against the best alchemists in the country in tasks she'll be lucky to survive, let alone pass. On top of that, her reputation for raising the dead has followed her to the capital, and the Crown Prince himself seeks out her help, suspecting a coming assassination attempt.
The more Zilan succeeds in her alchemy, the more she gets caught in the dangerous political games of the royal family. There are monsters lurking within the palace walls, and it's only a matter of time before they—and secrets of Zilan's past—catch up with her.
PREORDER: Amazon | B&N | Bookshop.org | HarperCollins


Author