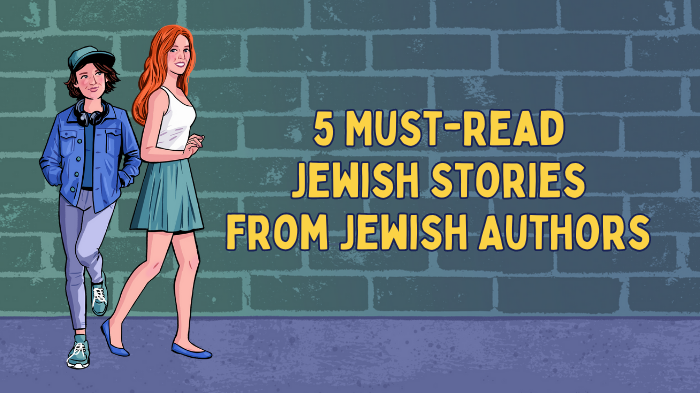 Looking for more stories that represent the Jewish experience? Well, we are here to help.
From sapphic romance to historical fiction to queer middle grade adventures; here are 5 Jewish books to add to your TBR list.
Margo Zimmerman Gets the Girl by Brianna R. Shrum and Sara Waxelbaum
This charming YA rom-com follows Margo, who suddenly realizes that she's gay but has no clue how to express her identity, so she enlists out-and-proud Abbie to act as her tutor on everything "Queer 101"…and first love.

Margo Zimmerman is gay, but she didn't know until now. An overachiever at heart, Margo is determined to ace her newly discovered gayness. All she needs is the right tutor.

Abbie Sokoloff has her own gayness down to a science. But a flunking grade in US History is threatening her acceptance to her dream school. All she needs is the right tutor.

Margo agrees to help Abbie get her history grade up in exchange for "Queer 101" lessons. But as they spend more and more time together, Margo realizes she doesn't want just any girl—she wants the girl.
Shop: Amazon | B&N | Bookshop.org | HarperCollins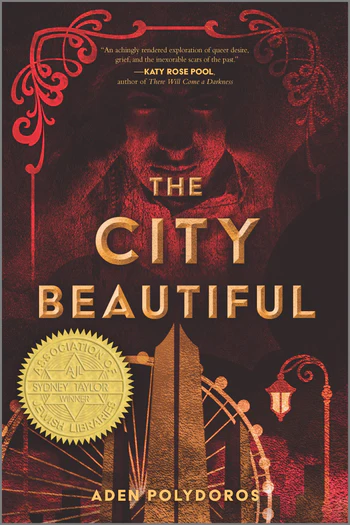 The City Beautiful by Aden Polydoros
Death lurks around every corner in this unforgettable Jewish historical fantasy about a city, a boy, and the shadows of the past that bind them both together.

Chicago, 1893. For Alter Rosen, this is the land of opportunity, and he dreams of the day he'll have enough money to bring his mother and sisters to America, freeing them from the oppression they face in his native Romania.

But when Alter's best friend, Yakov, becomes the latest victim in a long line of murdered Jewish boys, his dream begins to slip away. While the rest of the city is busy celebrating the World's Fair, Alter is now living a nightmare: possessed by Yakov's dybbuk, he is plunged into a world of corruption and deceit, and thrown back into the arms of a dangerous boy from his past. A boy who means more to Alter than anyone knows.

Now, with only days to spare until the dybbuk takes over Alter's body completely, the two boys must race to track down the killer—before the killer claims them next.
"Chillingly sinister, warmly familiar, and breathtakingly transportive, The City Beautiful is the haunting, queer Jewish historical thriller of my darkest dreams."—Dahlia Adler, creator of LGBTQreads and editor of That Way Madness Lies
Shop: Amazon | B&N | Bookshop.org | HarperCollins | Download the Discussion Guide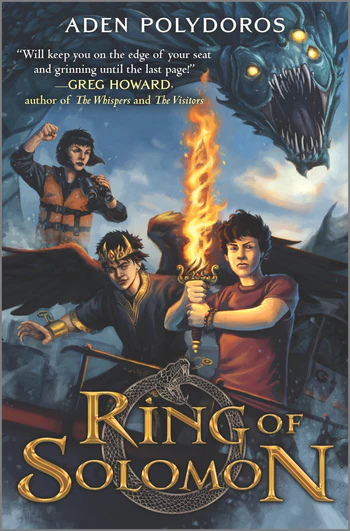 Ring of Solomon by Aden Polydoros
This exciting and adventurous start to a middle-grade trilogy follows a queer boy and his family as they try to halt the chaotic effects of a mysterious ring, drawing upon Jewish mythology to navigate magic, mayhem and the search for pride in one's identity.
The little beachside town of San Pancras is not known for anything exciting, but when Zach Darlington buys a mysterious ring at the local flea market, his quiet little hometown is turned topsy-turvy by monsters straight from Jewish folklore and a nefarious secret society focused on upholding an apocalyptic prophecy.
Zach discovers that the ring grants him strange powers, and he's intrigued; maybe he can use the ring's strengths to halt the slew of anti-Semitic and homophobic bullying he's experiencing at school. But soon the ring brings unexpected visitors—Ashmedai, King of Demons, in the guise of a preteen boy named Ash, and the local chapter of the Knights of the Apocalypse, a secret society intent on completing a creepy prophecy that will bring three monsters to Earth to start the events of the end of times.
Now responsible for the ring and its consequences, will Zach and his friends, with the help of Ash, be able to stop the Apocalypse and save the world?
Shop: Amazon | B&N | Bookshop.org | HarperCollins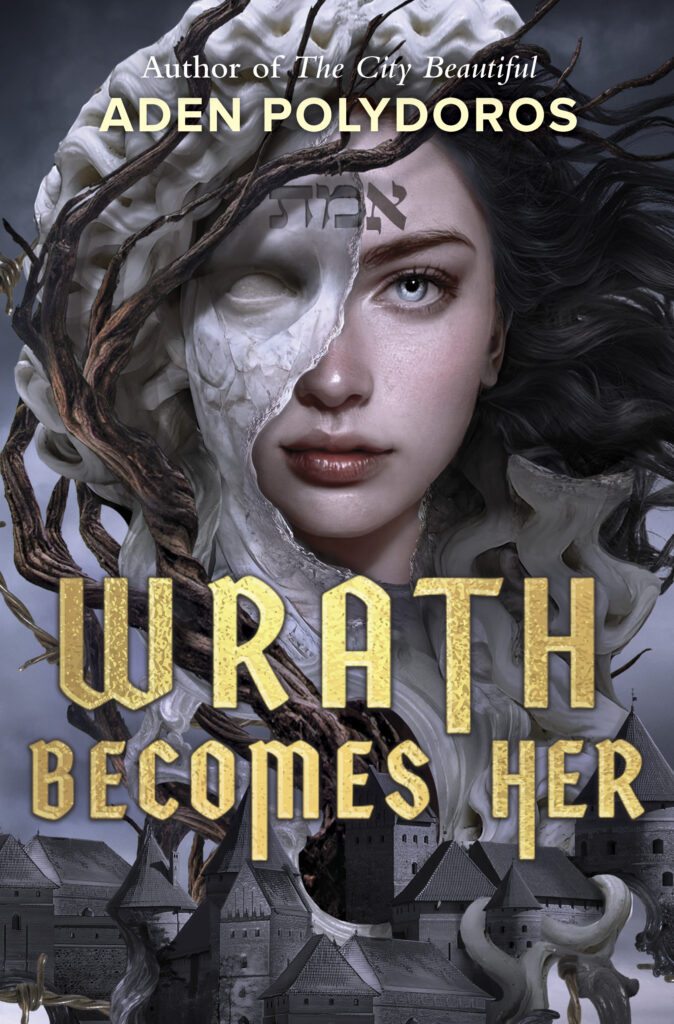 Wrath Becomes Her by Aden Polydoros
Frankenstein meets Inglourious Basterds in this stunning Jewish historical horror novel from the award-winning author of The City Beautiful
Vera was made for vengeance.
Lithuania, 1943. A father drowns in the all-consuming grief of a daughter killed by the Nazis. He can't bring Chaya back from the dead, but he can use kishuf – an ancient and profane magic – to create a golem in her image. A Nazi killer, to avenge her death.
When Vera awakens, she can feel her violent purpose thrumming within her. But she can also feel glimpses of a human life lived, of stolen kisses amidst the tragedy, and of a grisly death. And when she meets Akiva, she recognizes the boy with soft lips that gave warm kisses. But these memories aren't hers, and Vera doesn't know if she gets—or deserves—to have a life beyond what she was made for.
Vera's strength feels limitless—until she learns that there are others who would channel kishuf for means far less noble than avenging a daughter's death. As she confronts the very basest of humanity, Vera will need more than what her creator gave her: Not just a reason to fight, but a reason to live.
Shop: Amazon | B&N | Bookshop.org | HarperCollins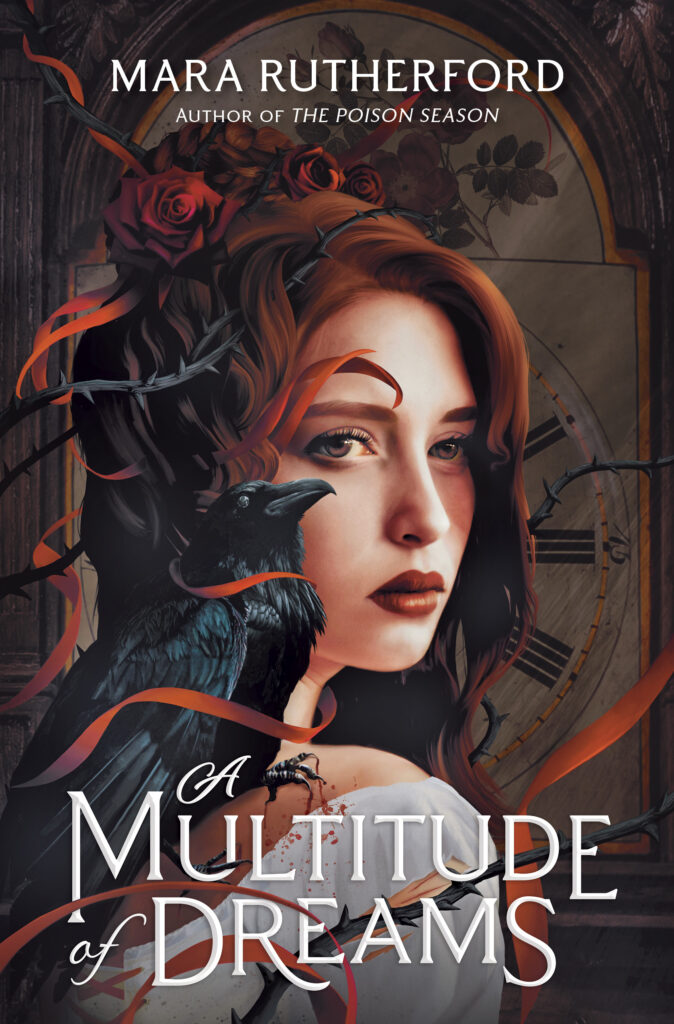 A Multitude of Dreams by Mara Rutherford
The bloody plague is finally past, but what fresh horror lies in its wake?
Princess Imogen of Goslind has lived a sheltered life for three years at the boarded-up castle—she and the rest of its inhabitants safe from the bloody mori roja plague that's ravaged the kingdom. But Princess Imogen has a secret, and as King Stuart descends further into madness, it's at great risk of being revealed. Rations dwindle each day, and unhappy murmurings threaten to crack the facade of the years-long charade being played within the castle walls.
Nico Mott once enjoyed a comfortable life of status, but the plague took everyone and everything from him. If not for the generosity of a nearby lord, Nico may not have survived the mori roja's aftermath. But does owing Lord Crane his life mean he owes him his silence?
When Lord Crane sends Nico to search for more plague survivors in the castle, Nico collides with a princess who wants to break out. They will each have to navigate the web of lies they've woven if they're going to survive the nightmares that lie ahead.
Shop: Amazon | B&N | Bookshop.org | HarperCollins


Author